It's our vision for every child to be active in order to lead happy, healthy lives.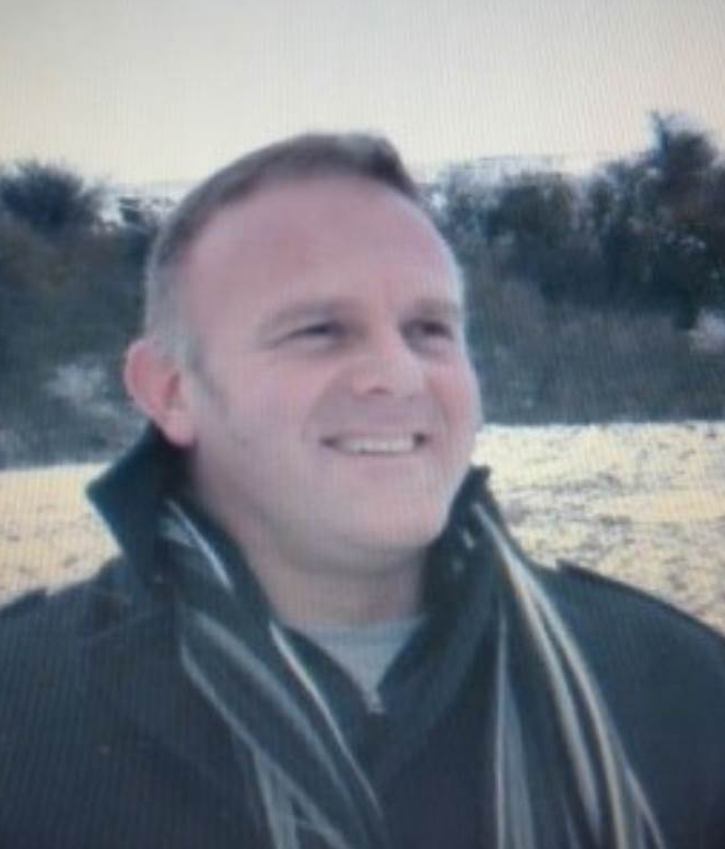 Steve Savory
Chair of the Board of Trustees
Background
Steve is the CEO and Accounting Officer of the Gloucestershire Learning Alliance and Executive Headteacher of Bishops Cleeve Primary Academy. During the 2016-17 academic year Steve was one of two part-time Deputy Directors in the DFE supporting the Regional Schools Commissioner for the South West. Steve was elected by his peers to the RSC SW Headteacher Board in October 2017. He works with the DfE as a Lead Education Advisor and is part of a team working on guidelines for Multi Academy Trusts' School Improvement.
He has been a Headteacher with a sustained track record of school improvement for more than twenty years. Following three years as a part-time Ofsted Inspector, Steve found that he preferred fixing schools. As both a Local and National Leader of Education he has supported a number of schools out of special measures; this included several years of Executive Headship. He has worked with vulnerable schools since 2007 supporting system leadership in Gloucestershire and neighbouring authorities. Steve has also been an NPQH tutor, assessor and trainer from 2001 to 2009 and now develops and delivers leadership training for the GLA. Steve was Chair of the Gloucestershire Primary Head's Association for 10 years until 2008, and served on the GCC strategic development group from 2005 to 2007, working closely with lead councilors and senior officers. He was vice-chair of the School Forum from inception in 2003 to 2013, and now represents Primary Academies on the School Forum as a member.
Why I Am A TRUSTEE AT MOVE MORE
I believe encouraging young people to become more involved with sport and activity as well as gaining knowledge around healthy living promotes long term physical and mental health benefits. There is an intrinsic enjoyment in sport and youngsters have fun as well. I believe these activities develop confidence in young people to enable them to face the ever increasing pressures from a social media society. Move More as an organisation is a forward thinking and committed team dedicated to bringing these benefits to as many young people as possible.
Liam Wilkinson
Safeguarding Lead Trustee
Background
Following an injury curtailed career as an Army Officer, I undertook a degree in Sports Science and Physiology at Leeds University. I then trained to teach Maths and PE and was selected for the Fast track Head Teacher programme. I have led various subjects and projects in schools in Birmingham before moving to All Saints' Academy in Cheltenham, as Assistant Principal in 2013. I was appointed Vice Principal in 2015. I have been married for 10 years to Sarah and have twin daughters, Olive and Juno.
Why I am a Trustee at Move More
I have thrived personally and professionally because of the impact of sport and exercise throughout my early life, when my family circumstances were consistently challenging. Having had opportunities to attend sports camps and work with coaches from primary age upward led me to make positive life choices. The mission of Move More is to support young people in doing this through a variety of interconnected approaches and to be involved in supporting this in any way that I can is a privilege.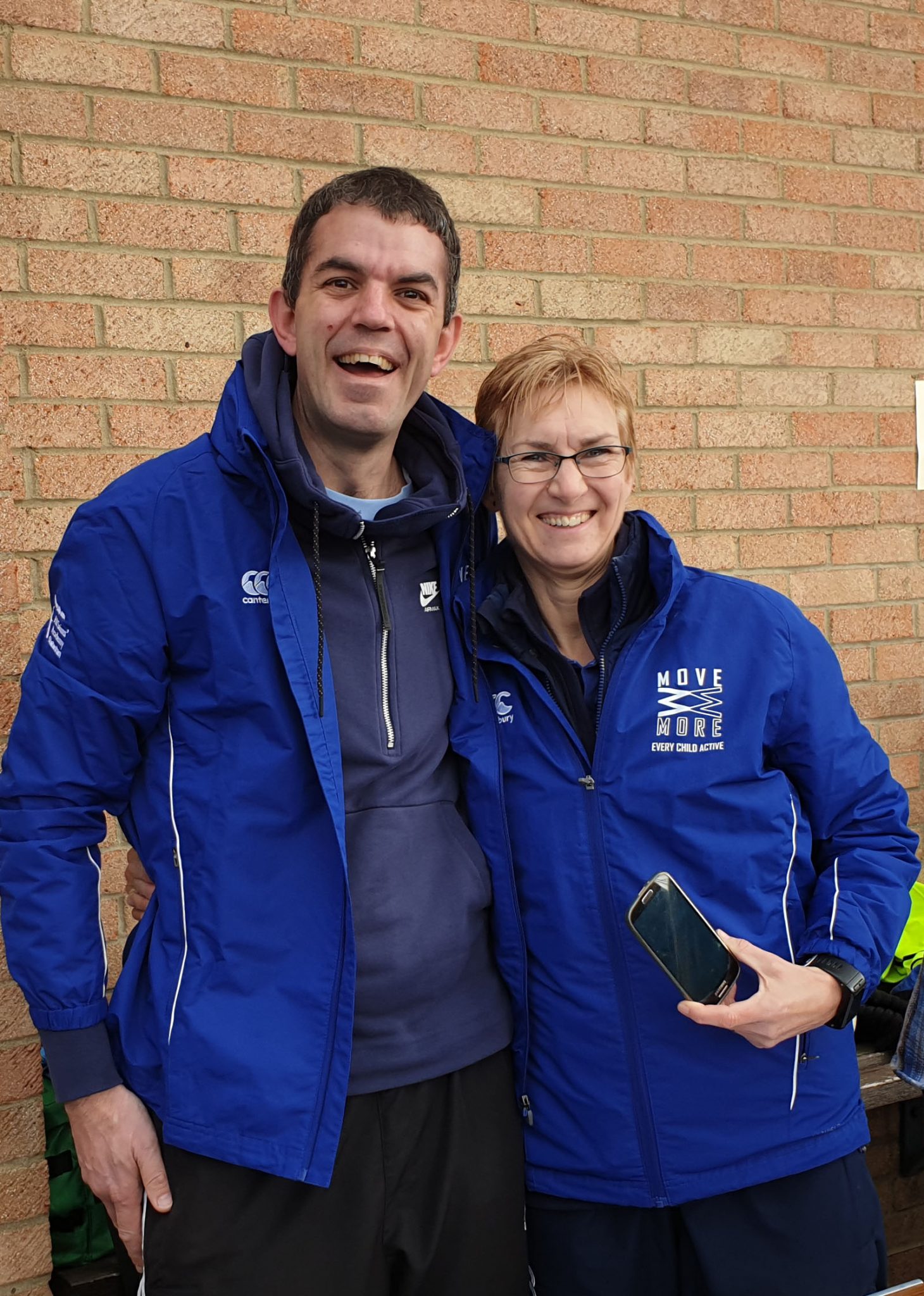 Simon Lockley
Trustee
Background
I have been in teaching for 20 years and throughout that period have always been involved with the development of PE and school sport. In my early days as a teacher at both Gretton Primary School and Tewkesbury C. of E. Primary School, I was actively involved in the local sports community, acting as Secretary of the Tewkesbury Primary Schools' Sports Association (TPSSA) and organising many cluster events including cross country and athletics events and football and netball tournaments. In 2012 I was appointed as Deputy Headteacher at Tirlebrook Primary School and in 2019 was promoted to Headteacher. During this time my involvement in PE and school sport has developed further – helping to set up the Tewkesbury Primary Sports Network (TPSN) and becoming a member of the Steering Committee for the Cheltenham and North Tewkesbury School Sports Network (CSSN) were two of my main early exploits. During a time of change within the structure of local sports partnerships, I also helped the Tewkesbury primary schools to connect more widely with the School Games and eventually played a pivotal role in enabling the TPSN to be subsumed by the larger CSSN. Since then, I have led PE in my school and, alongside another subject leader, I have led the school to being awarded the School Games Gold Kitemark on four consecutive years (2015-2018). In 2019 the school awarded the School Games Platinum Kitemark – the highest available standard of recognition. In my time at Tirlebrook, we have proved ourselves to be a supportive and committed school and in successive years we were recognised as the most active school in Gloucestershire in terms of pupil participation in Level 2 and Level 3 events (2016 & 2017). I have also been a member of the School Games Local Organising Committee (LOC) since 2016 and I have been involved with the Move More charity since its outset. As well as teaching, my life revolves around my young family. I am an active member in my local church family where I am also a trustee. I enjoy participating in several sports when fit – running, table tennis, golf, cricket and football are my passions. I am also a huge supporter of Tottenham Hotspur FC. COYS!
Why I am a Trustee at Move More
I recognise the incredible work that Move More does as a charity in the local community to ensure that every child has the opportunity to be active. The charity has expanded its core mission in recent years to ensure that mental and physical health and wellbeing is promoted as highly as physical activity and sport. They have also extended their delivery to work with families and community groups as well as with schools and have widened their influence to the rest of Gloucestershire and beyond. I am proud to be a trustee of this organisation.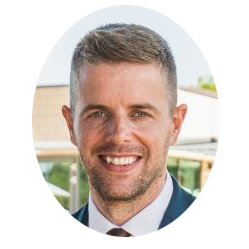 Will Parker
Trustee
Background
Will has worked in sport for over 20 years having begun his career in coaching and school sport with a sport and exercise science background.  Will's career has led to him working for and with various National Governing Bodies of Sport and other youth charities, in roles such as: Chief Officer, Board Director and consultant.  More recently, Will spent five years at Sport England as Head of Children & Young People responsible for public investment, working closely with Government and leading on policy nationally.  Will also has a strong research background having completed post-graduate research and formed a successful sport insight business.  Will is currently the Director of Sport & Physical Activity at Cheltenham Ladies' College.
Why I am a trustee at Move More
Move More has a wonderful set of values and a simple but compelling vision: Every Child Active.  I know the power that sport and activity has to change lives, from physical and mental health to wider social outcomes.  Move More has an incredible impact on children across Gloucestershire and it is a privilege to help guide their strategy over the coming years to increase their reach and deepen the long lasting impact of their work.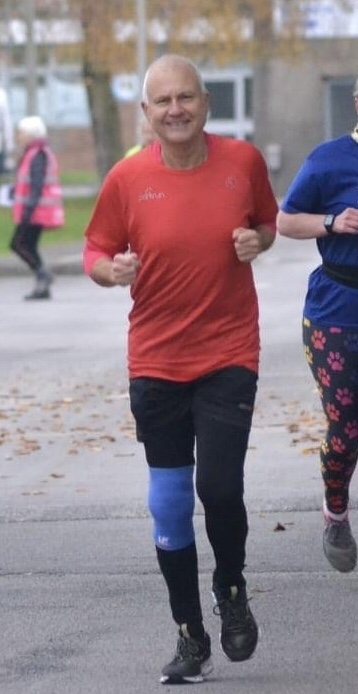 Bob Barker
Trustee
Background
Retired chartered accountant with a career spanning the accounting profession, financial services and the non profit sector. Nine years as the Finance Director of CLIC Sargent, the children's cancer charity, followed by a further nine years in the same role with Sunfield, a residential special needs school. Trustee experience across a range of charities, currently Treasurer of East Glos (a Community Amateur Sports Club).
Regular racket sports player (currently in to padel), cyclist and walker. Weekly parkrunner and event volunteer (King George and Cheltenham Juniors). Football club co-owner (AFC Wimbledon).
Why I am a Trustee at Move More
I've always led an active life and have enjoyed participating in many sports over the years. Excelling in precisely none of them! Which hasn't mattered in the slightest – it's been the taking part that's been important. We don't all have the ability and aspiration to reach "elite" standards. Move More endeavours to get all children active and I'm very proud to be a part of this forward looking and innovative organisation.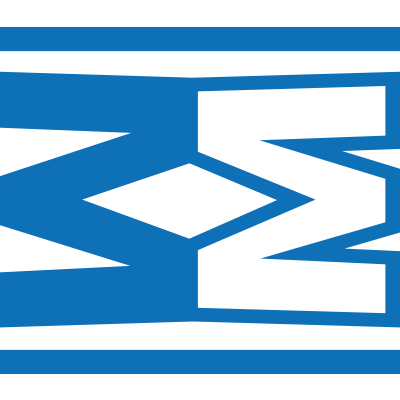 Professor Derek Peters
Trustee