We are a dynamic, active team that are committed to helping every child move more
Daniel Derrick, Chief Executive Officer
Background
After completing a degree in Sports Education at the University of Gloucestershire I joined the Cheltenham School Sport Partnership in 2006. I held various roles at the partnership up until 2010 when I was Assistant Partnership Development Manager. After government austerity meant the partnership lost its funding in 2010, we transitioned into a new organisation called the School Sport Network (SSN), where I was the sole employee as SSN Manager. Since then we have built up the organisation in terms of staffing levels, income and impact to the point in 2017 when we were constituted as a new charity called Move More.
Why do you work for Move More?
I work for Move More as I believe the benefits of high quality PE, school sport and physical activity have a huge impact on children, now and into later life and that all children should have the opportunity to profit from the many physical and mental health benefits.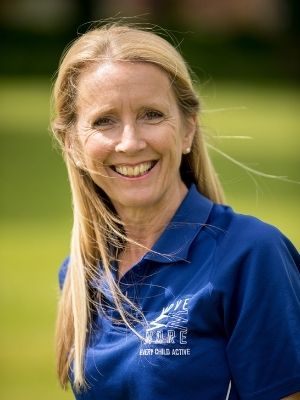 Jeanette Quinn, Deputy Chief Executive Officer
Background
I am a qualified secondary PE teacher and have held Head of PE roles at Harrow and Gateshead secondary schools. Since then I have had a variety of roles such as PE Adviser for Northumberland County Council & South Gloucestershire Local Authority. I have also worked as Midlands Regional Development Officer for the Youth Sport Trust, a Freelance PE Specialist  – for Action First, PGCE Tutor for Worcester University and Head of Education for Active Gloucestershire. I joined the School Sport Network in 2013 as a Primary PE specialist and then as Deputy CEO at Move More in 2017.
Why do you work for Move More?
I work for Move More because it has amazing people within it who, alongside me, inherently believe all children should be given the opportunities to move, be active, healthy and have fun with family and friends along their life journey.
CHARLOTTE MOORE, Head of Education
Background
I completed my first degree in Psychology at Exeter. Although I started my career path as an RAF nurse, my desire to work with children remained. Following my EYFS and KS 1 PGCE from Cambridge, I taught PE within the Independent sector for fifteen years. I was a Head of Department at several schools and a Director of Sport at a school in Hertfordshire for nine years. On return to Gloucestershire, I wished to diversify my career in the state sector providing 1:1 SEN support and as a class teacher in EYFS and KS 2. Outside of work I play hockey, love to travel and my cockapoo keeps me on my toes, particularly when she steals my socks.
Why do you work for Move More?
Sport has always been a central part of my life and I want to provide children with as many opportunities as possible and share in the many positive facets of being active, whilst also supporting others in the delivery of PE.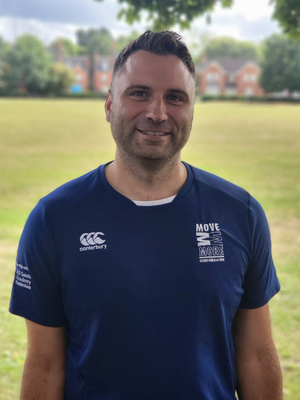 Andy herbert, Head of Development
Background
I have been fortunate to pursue a career in a sector that I have been passionate about my entire life. Upon finishing University I secured a job as a Community Sports Coach in Gloucestershire, which acted as a spring board to various sports development roles, including Head of Sport and Operations Manager at two Active Partnerships. I have also worked in the Higher Education sector. Away from work I am a UEFA B qualified football coach, I also enjoy running and watching my two children pursue various hobbies and cause general chaos!

Why do you work for Move More?
I have experienced so many benefits from being involved in sport and physical activity, I am therefore extremely passionate about ensuring every child has the opportunity to experience similar benefits from both a social and health perspective.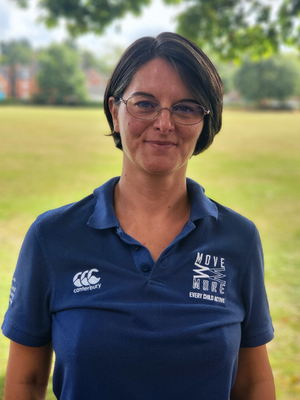 Marijana Filipovic-Carter, Family Engagement SUPPORT LEAD
Background
Marijana has a Master's degree in Sociology and her undergraduate studies were a mixture of Sociology and Psychology. She is also a teacher with years of experience teaching A level and undergraduate students. She spent a few years working as a tutor on an FE teacher training programme.  As a certified Positive Discipline parent and classroom educator and with training in nutrition, children's mental health and interpersonal neuroscience, Marijana founded the Fostering-Connections approach for parents and schools. As such, she has been supporting parents and teachers for quite a few years with adapting their practice to improve children's mental health, nutrition and general life outcomes.  
Why do you work for Move More?
Because it allows me to do what I love – work in partnership with adults to improve children's mental and physical health. 
Sam Rowson, Senior PE SPecialist
Background
My coaching journey started at 16 as an assistant coach for my local cricket club's under 13s. From there I continued to coach and volunteer in schools whilst completing my A-levels and then a degree in Sport and Exercise Science at the University of Chester. From there, I worked as a teaching assistant for a year before completing a Primary PGCE at the University of Worcester. After my PGCE, I taught as a KS2 class teacher in Herefordshire before taking up my role with Move More. 
Why do you work for Move More?
I work for Move More because sport and exercise have opened so many doors in my own life and I truly believe that all young people should be afforded those same opportunities.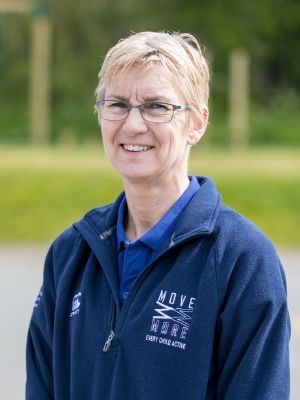 Jo LEggett, Competition Co-Ordinator
Background
I was a Secondary school PE teacher for eighteen years in four different schools across the country, where I spent four of those years as Head of Department at Evesham High School. I then took a small break after our 3rd then subsequent 4th child. Since then, I have been a Primary School PE Co-ordinator and teacher at Twyning primary school as well as Competition Co-ordinator for Move More. The last two years have also involved being part of the Gloucestershire School Games team, organising county wide festivals and virtual events. My interests are hillwalking, cycling, running (especially Tewkesbury parkrun with the community spirit it entails) and spending time with family.
Why do you work for Move More?
I love physical activity and sport. Working with colleagues at Move More, across Gloucestershire and in schools to provide physical activity and competition for children is a fulfilling and rewarding occupation.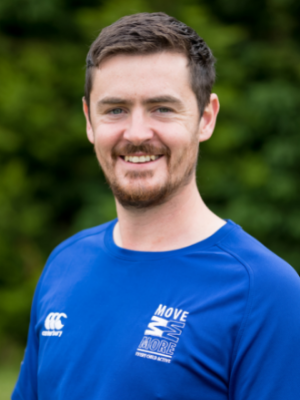 Josh Hanley, School Games Organiser
Background
I have participated in sport all my life and was fortunate to play football across the country within various football academies when I was younger. I graduated University with a Coaching and Development degree in 2013. Since then I have worked/ volunteered with both disabled and able bodied participants in educational and community settings; leading sports such as wheelchair basketball through to Tcoukball.
My personal interests include football, philosophy and music.
Why do you work for Move More?
I work for Move More as I believe in the mission of the charity, which is to ensure every child is active. In my particular role, as the School Games Organiser, I am able to bring this to fruition within a competitive setting. This is brilliant as I get to witness thousands of children being physically active, alongside showing great determination to do their best, not only for themselves but for their team and school.
james hemming, Multi Sport & HEalth Coach
background
After completing a National Diploma in Sports Performance and Excellence at Hartpury College, I joined the Stroud School Sports Partnership delivering a variety of PE initiatives to many local primary schools. I have worked in schools since 2007, holding a variety of roles with the most recent being an Assistant SENDCO in a busy secondary school. Away from school, I have held coaching roles for both community and professional football clubs and have worked with Gloucestershire County Cricket delivering their district and county youth programmes.
WHY DO YOU WORK FOR MOVE MORE?
I have always been passionate about giving children access to a variety of sporting opportunities. Seeing them thrive and develop is incredibly rewarding. I am very excited to be able to continue to do this with Move More.
Louise Thorp, Senior PE SPecialist
Background
Once I had passed my PGCE in Physical Education I worked with KS3-5 for 2 years as a teacher, before deciding to take off on a journey to Dubai, where I lived for six years. My time in Dubai was filled with travelling the world, experiencing new cultures and teaching PE to primary age children from 3-11. I had fun teaching swimming and PE in the sun but it was time to come back to England and be near family and friends. Now I am a Senior PE Specialist at Move More.
Why do you work for Move More?
The number one reason why I chose to work for Move More, because they focus on getting children moving and maintaining healthy active lifestyles every single day.
SAM THOMAS, Multi Sport & HEalth Coach
background
My passion for sport started at a young age, playing various sports at both club and higher level. My desire to work within the sporting industry, led me to enrol at the University of Gloucestershire in Physical Education and Sports Coaching. After completion, I followed my ambitions and joined a sports coaching team that delivered P.E lessons to primary schools. This confirmed that education is the sector that I wanted to work in.
WHY DO YOU WORK FOR MOVE MORE?
After considering some of my childhood coaches as role models, I hope to have a similar impact on the children that I coach. Sport has given me so much joy and working for Move More allows me to share that passion with all my students.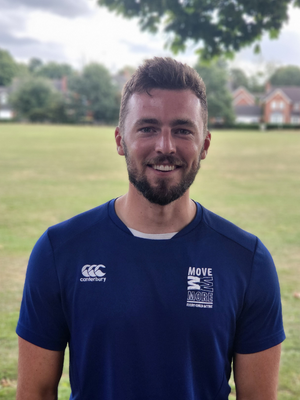 JORDAN MARTER, Multi Sport & HEalth Coach
background
Having a love and passion for tennis that really developed in my late teens, I knew I wanted to share this with young people, hoping to bring more people into the sport. After finishing my levels 1,2 & 3 in tennis coaching, I got a job working for a sports coaching company 5 years ago and never looked back. I love developing and working with children and always try to make a difference every school I go to.  
WHY DO YOU WORK FOR MOVE MORE?
I see sport as a great outlet for children, it is a great way for children to express themselves outside the classroom and achieve goals. Building confidence and new skill sets.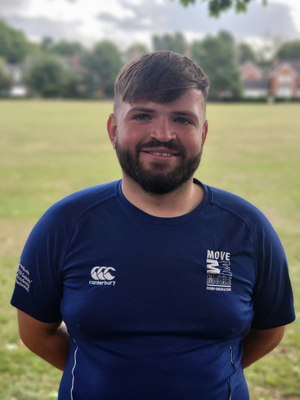 Callum Smith, Multi Sport & HEalth Coach
Background
Before joining Move More I studied at University of Gloucestershire studying a degree in Sports Development & Coaching. Upon leaving University in 2018, I joined Move More as an apprentice and completed my Level 3 in Supporting the delivery of PE and school sport, I joined the coaching team the following year in my current role. My main interest is Football, whether that be coaching, watching or playing (well, attempting too!), supporting Chelsea FC! I've also recently started running as a hobby which I'm really enjoying at the moment.
Why do you work for Move More?
I work for Move More because I love working with young people, growing up I always wanted a job that changed everyday, from helping young children ride their first bike to coaching tactics to Year 6, I can truly say that two days are never the same!
Olivia Tew, Multi Sport & HEalth Coach
Background
I trained as a secondary Physical education Teacher at the university of Bedfordshire. I have previously taught at The Cotswold school, Cheltenham College and Stratford upon Avon School, whilst also doing lots of additional coaching with primary age pupils in Floorball, Swimming and Hockey. In my spare time if I am not playing Hockey, Floorball, Cricket or Netball, you will find me exploring the Cotswolds with my puppy or baking some yummy treats. I have a real love for all sports and activities and enjoy gaining new experiences and skills, some of my favourite alternative activities are Windsurfing, Snowboarding and Wakeboarding.
Why do you work for Move More?
To affect positive change, ensuring every pupil leaves each session having enjoyed their physical activity lesson and over time they develop a love and passion to be active for life. 
Ethan Morris, Multi Sport & HEalth Coach
Background
I went to All Saints Academy Sixth Form and on completion, I applied straight away  for a PE Apprenticeship with Move More and was lucky enough to be successful. I have completed a number of different training sessions that have benefited me in my role. I am very interested in sport and love to play them. My main sports are rugby and golf. I also teach Kickboxing to adults and children and have done for about 3 years now.  I have also been training for around 10 years and have reached black belt level.
Why do you work for Move More?
I want to make a difference in schools that can benefit the children and give them a positive outlook on sport.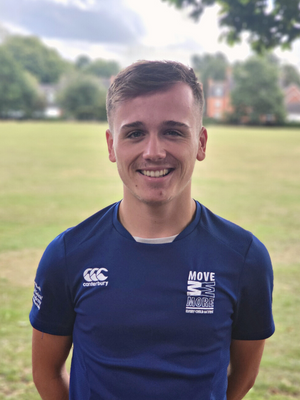 ALEX WILLIAMS, PE APPRENTICE
background
Prior to joining move more I completed my A-levels at sixth form. I have taken part and been involved in sport from a young age, in particular football for which I have always had a passion for. Upon finishing my A-levels I was still undecided as to what path I wanted to take but I decided upon the apprenticeship with Move More as I believed it was important for me to further develop my experience with teaching young children PE.
WHY DO YOU WORK FOR MOVE MORE?
I work for Move More as I believe it is vital to get young children active from an early age in order to help encourage and give them the opportunity to live a healthy and physically active lifestyle in the future. I also aspire to be a positive role model for young children, which I was fortunate enough to have myself from a young age and can't help but think influenced me to take up a career within the sports industry.
ANNIE MAY JONES, PE APPRENTICE
background
COMING SOON.
WHY DO YOU WORK FOR MOVE MORE?
COMING SOON.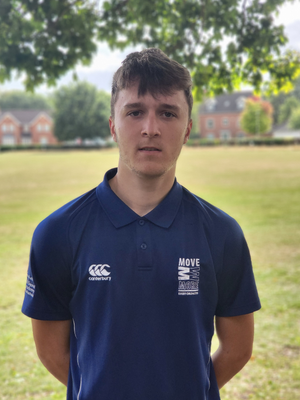 JAMIE DAVIS, PE APPRENTICE
background
COMING SOON.
WHY DO YOU WORK FOR MOVE MORE?
COMING SOON.
sophie taylor, PE APPRENTICE
background
I went to Hartpury College to study Sports PE and Coaching. When I was there, I helped run and organise multiple events and competitions for primary school children. I have always enjoyed sports, especially football. I currently play for Cleeve Ladies Football Club.
WHY DO YOU WORK FOR MOVE MORE?
I wanted to be a part of Move More as I feel it is a rewarding job and it involves every child to be active. I want to allow all children to have the opportunity to get involved in different sports and come away having enjoyed themselves and to keep an active lifestyle.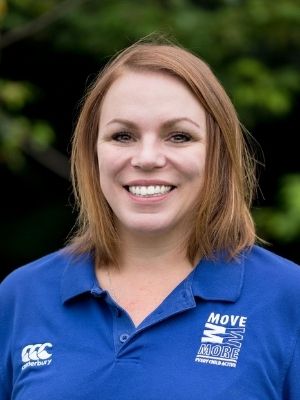 mAIJA bROWN, oPERATIONS & mARKETING COORDINATOR
background
My education was focused around marketing, design and media which led me on to obtaining my BA Hons in Time Based Media at The university of The West of England in Bristol. Since university I predominently worked within the property sector, dealing with operations and marketing. After leaving property behind, I went on to work for a local martial arts business in Cheltenham dealing with childrens and adults memberships and marketing / promotions.

WHY DO YOU WORK FOR MOVE MORE?
Being a parent myself and witnessing first hand the benefits and positive impact of physical activity on childrens health and wellbeing led me to working for Move More.

Tanya Tominey 
Dance Specialist
Background
I am a qualified Dance Teacher with a BA (HONS) in Dance: Urban Practice from the University of East London and a Postgraduate Certificate in Post-Compulsory Education and Training from the University of Glos. My teaching experience in Dance covers Primary, Secondary and Further Education, as well as extra curricular and competitive sectors. I have performed as a dancer for films, concerts and many other large scale events such as the BCA awards, Big Dance and The 2012 Olympic Games Closing Ceremony. Since returning to Gloucestershire I have had a variety of teaching roles, such as delivering BTEC Dance Level 2 & 3 at All Saints Academy and I currently teach Street Dance at Cheltenham College Prep School as well as Urban and Contemporary Dance for Coady Dance Studios. I originally joined the School Sports Network in 2016 alongside my work at ASA. In 2017 I took 18 months off to travel and work abroad. I taught in Australia before returning to Move More in 2018 as their Dance Specialist. 
Why do you work for Move More?
I work for Move More because I love working across the county and sharing my passion with a wide range of pupils. I believe ALL children should have access to Dance, not just for the fitness and discipline but for the confidence and joy it brings. I particularly love witnessing students who are initially reluctant thrive and find their confidence in my lessons. 
Our work at Move More gives pupils and teachers the tools to engage in Dance in a variety of forms and empower them through team work, choreography, performance and teaching regardless of their experience or preconceptions.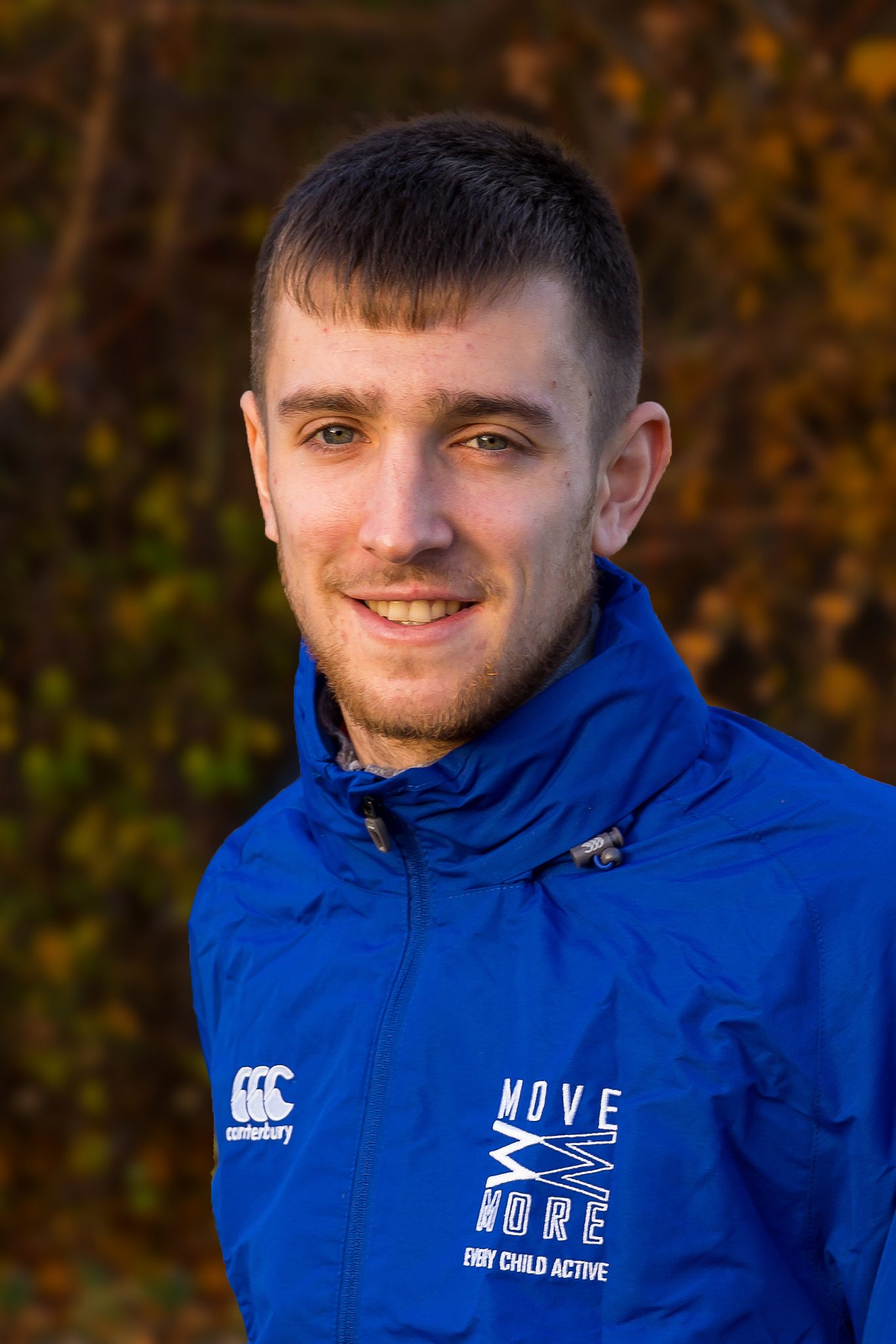 Will Arkell
holiday Camp leader
Background
I graduated from the University of Gloucestershire in 2019 with a degree in Physical Education and Coaching. Before working at MoveMore, I completed work experience teaching in both Primary and Secondary Schools whilst also working as a lifeguard. I have a passion for playing and watching football and the team I support are Chelsea FC.
Why do you work for Move More?
I work for Move More because I want to give children an equal opportunity in sport and to develop a physically active lifestyle.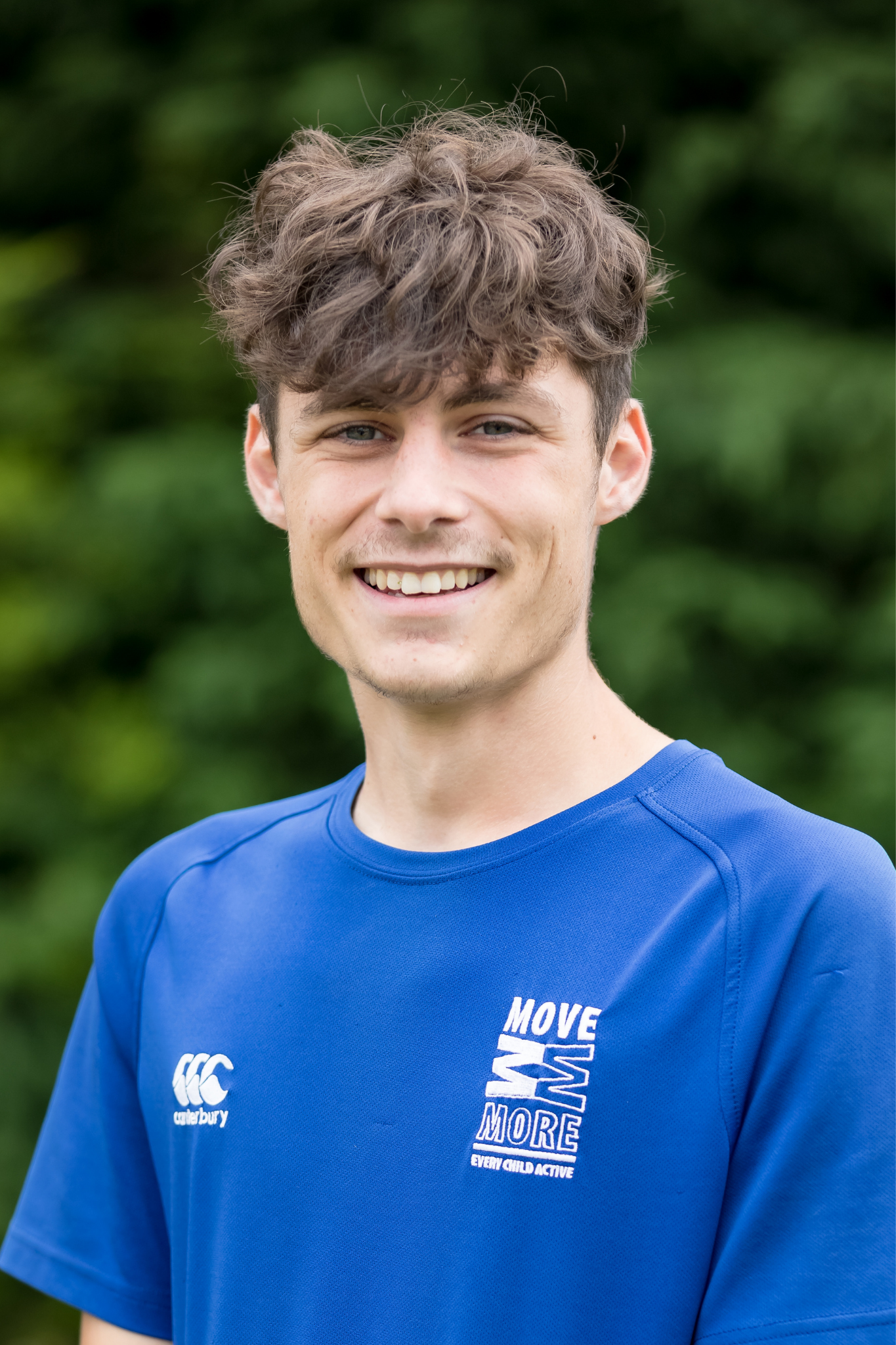 Sam Stokes
holiday camp leader
Background
Sport has always been a massive part of my life starting from a very young age. I have been part of many sporting clubs from when I was younger up to now. Growing up around sport lead me to study Sport and Physical Education at GCSE and A-Level. Coaching is always something I wanted to take on as I was inspired by many coaches and teachers that taught me. After my A-Levels I joined Move More as an Apprentice. This was the beginning of my coaching journey. Over the year I gained a ton of knowledge and experience working across many schools and year groups. My main sporting hobbies to watch and/or play are Football, Darts and Formula 1.
Why do you work for Move More?
I work for Move More as I want to be a positive role model and inspire children through their passion in sport, exactly how my coaches were to me when I was younger.