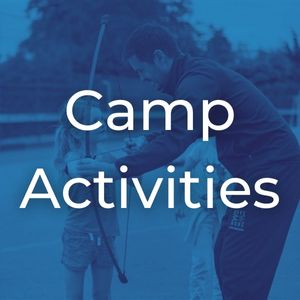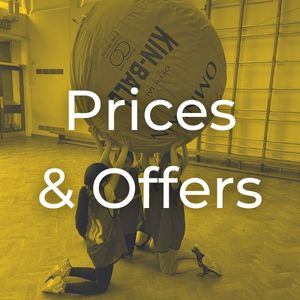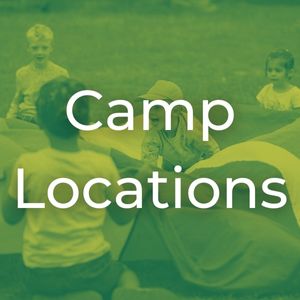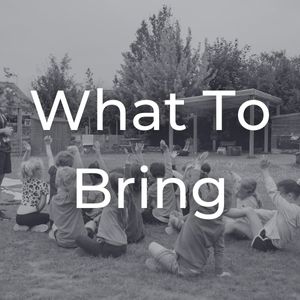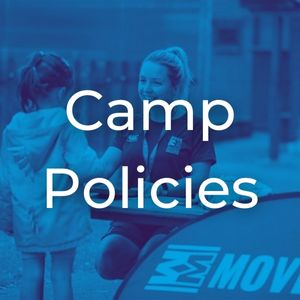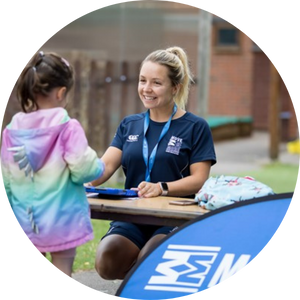 welcome to move more camps!
In term time, we are PE and School Sport Specialists that work with Gloucestershire schools to enhance the quality of physical activity, PE and school sport. During the holidays we run activity focused club camps at various locations in Cheltenham, offering opportunities for children to be active.
We believe that a love of physical activity should be instilled in all children, giving them the foundation to lead a healthy, active lifestyle; this is the ethos of our camps. However, we don't just stop at physical activity; our Cheltenham camps locations are full of other engaging activities such as fun board games, arts and crafts! 
Our Move More staff are trained in the delivery of sport, health and physical activity, alongside first aid and safeguarding to ensure a fun, safe environment is created for all children. As well as some pre-planned games, children are also given ownership of the type of activities they take part in across the day.
We have just launched our next camp bookings for January New Years week 2024! We will be running camps at Balcarras Sports Centre AND Cleeve School from Tuesday 2nd to Friday 5th January 2024.
NB: Our camps at Lakeside Primary and Charlton Kings Infants School will be back as usual for February half term!
Get an organised start to 2024 and take advantage of our 10% EARLY BIRD DISCOUNT USING CODE JCK469. See full terms and conditions below.
About our Camps:
Non-profit, charity run organisation.
Run by School PE Specialists.
All staff have an enhanced DBS certificate.
Our camps encourage children to be more physical active.
We accept childcare vouchers.
4 Cheltenham locations (NEW this term – Lakeside Primary School).
Early drop off and late pick up options for parents.
Early Bird Offers Tertms and Conditions
This offer can't be used in conjunction with any other promotional offer at the checkout (except from our standard 10% sibling discount which will be automatically be applied as usual).
If you have camp credit and would like to apply it to your order, please email info@move-more.org with the codes and we will amend your order within 48 hours and email a revised invoice for payment.
Any unpaid pending bookings after 10th December will not be eligible for this offer and will be charged at full price.
Please note that if you wish to pay via childcare vouchers, payment must be transferred at least 5 working days in advance of payment due date. Please see our Payments and Offers page for further information. 
A TYPICAL DAY AT move more CAMP…
8:30 
Registration

Camp registration open for

early drop off

9:00
Registration

Standard camp registration open

9:15

Welcome camp

introduction

Children and coaches gather

together to discuss the camp rules and behaviour policy and also vote on

which activities they would like to play that day.

9:30

"Get to know you

games"

Children play icebreaker games

designed to help them get to know the other children on camp that day.

10:00
Activity Session 1

Children will choose between

2-3 different activities (e.g. "would you like to play football or archery next?")

10:45
Morning Break

Children stop to have a snack,

drink some water and apply sun cream if needed.

11:00

Activity session 2 – Coaches choice

The camp coaches choose an

activity for this session.

11:45

Activity Session 3

Children will choose between 2-3 different

activities. 

12:30
Lunchtime

Children will have a choice out

of 2 proposed team / individual activities

13:00
Free Play

Children will have the opportunity to play

together on the playground/field.

13:15

Activity Session 4

Children will

choose between 2-3 activities. Often this will include sports activities and

craft activities in the afternoon.
14:10

Activity Session 5

Children will

choose between 2-3 activities. Often this will include sports activities and craft activities in the afternoon.
15:00

End of day activities

Children play board games and do crafts inside before pick up

15:30

Standard pick up time

Children collected to return home

16:00

Activity Session 6 (Late pick ups only)

Children choose a final activity for the afternoon

17:00

Late pick up time

Children collected to return home
"Thank you to everyone @ Move More camps: you are all amazing! I feel so privileged my son gets such expert support, everyone shows such kindness and enthusiasm to help him feel comfortable and his special needs cared for. I would also like to thank you for the extra support he was getting so seamlessly managing his transition to a new camp and applying his EHCP strategies so thoughtfully. We've been with Move More for almost five years and my son loves spending time with you: you truly are his heroes, and all of you fantastic coaches. Thank you all so much for all you do."
I like Split between younger and older years, to choose environment appropriate to child. Good value for money, staff very welcoming,friendly and relaxed.
Overall a very happy parent, first time booking my children in over the summer and they ended up doing sessions each week as they loved it that much!
Really great camp supervisors and the waiting list is really useful.
What a great team.  Thank you.
"Move More are a fantastic organisation providing great opportunities for children to be active in the area.

I would highly recommend, a very professional organisation making the camps fun for kids, while keeping them fit and healthy."
Read our latest OFSTED Report >>