We want to support parents and teachers setting PE homework and physical activity ideas to help keep children active!
NEW! MOVE MORE FAMILY FAKEAWAY CHALLENGE!
We all like to treat ourselves to a night without cooking by ordering some convenience food. Unfortunately, those "treats" can have a negative impact on your whole family's health and wellbeing especially if you eat them often.
This is why we are inviting YOU to join our Move More 7 Week Fakeaway Challenge.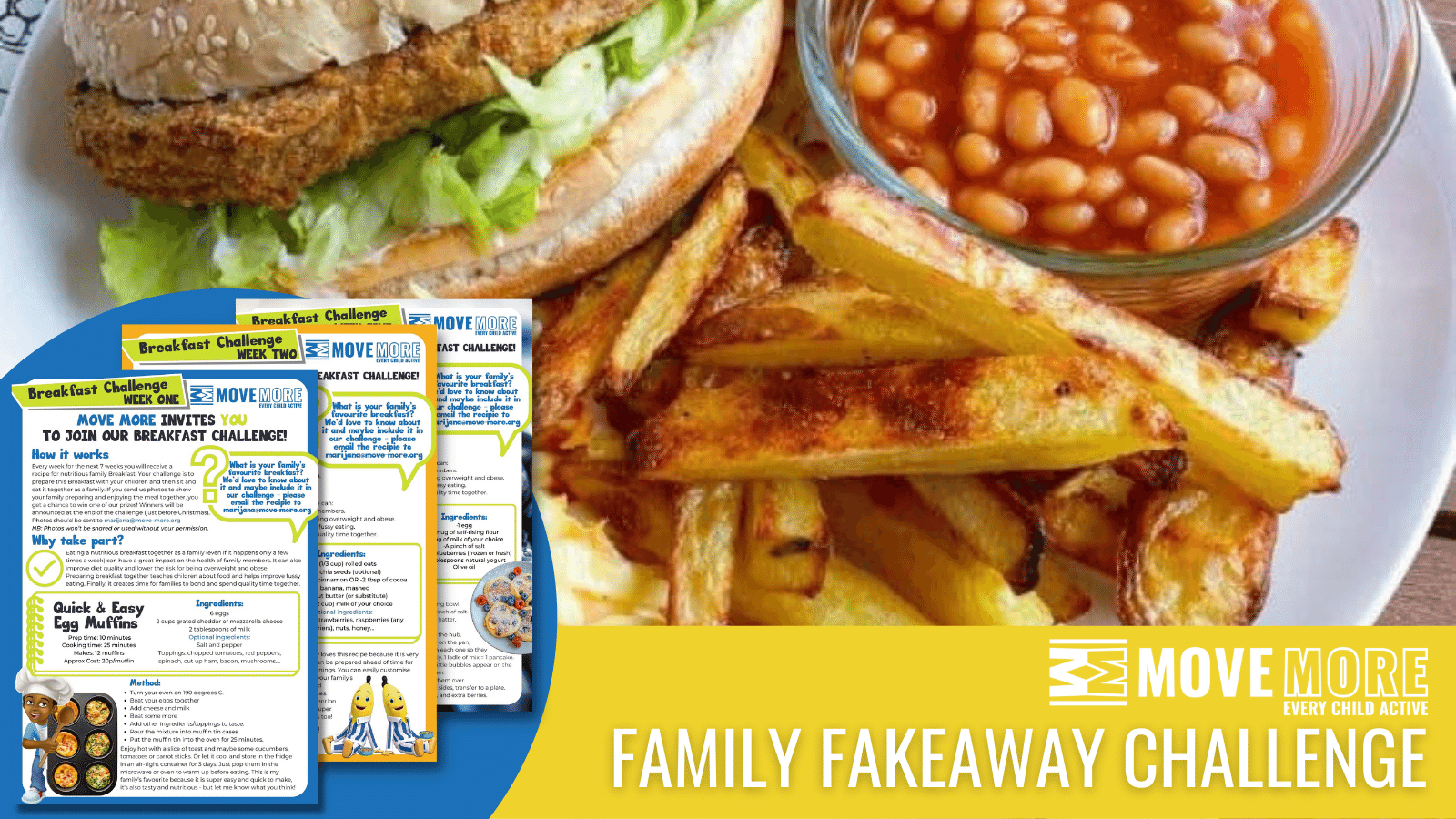 You will receive a weekly recipe for a nutritious Move More Family Fakeaway from your school (or you can download one from this page).

Prepare this recipe with your children and enjoy it as a family.

Send us photos to show your family preparing and/or enjoying the meal together (Photos won't be shared or used without your permission).

Photos should be emailed in (see below instructions).

The winning photo will be announced at the end of the challenge and a mystery prize will be given to the winner!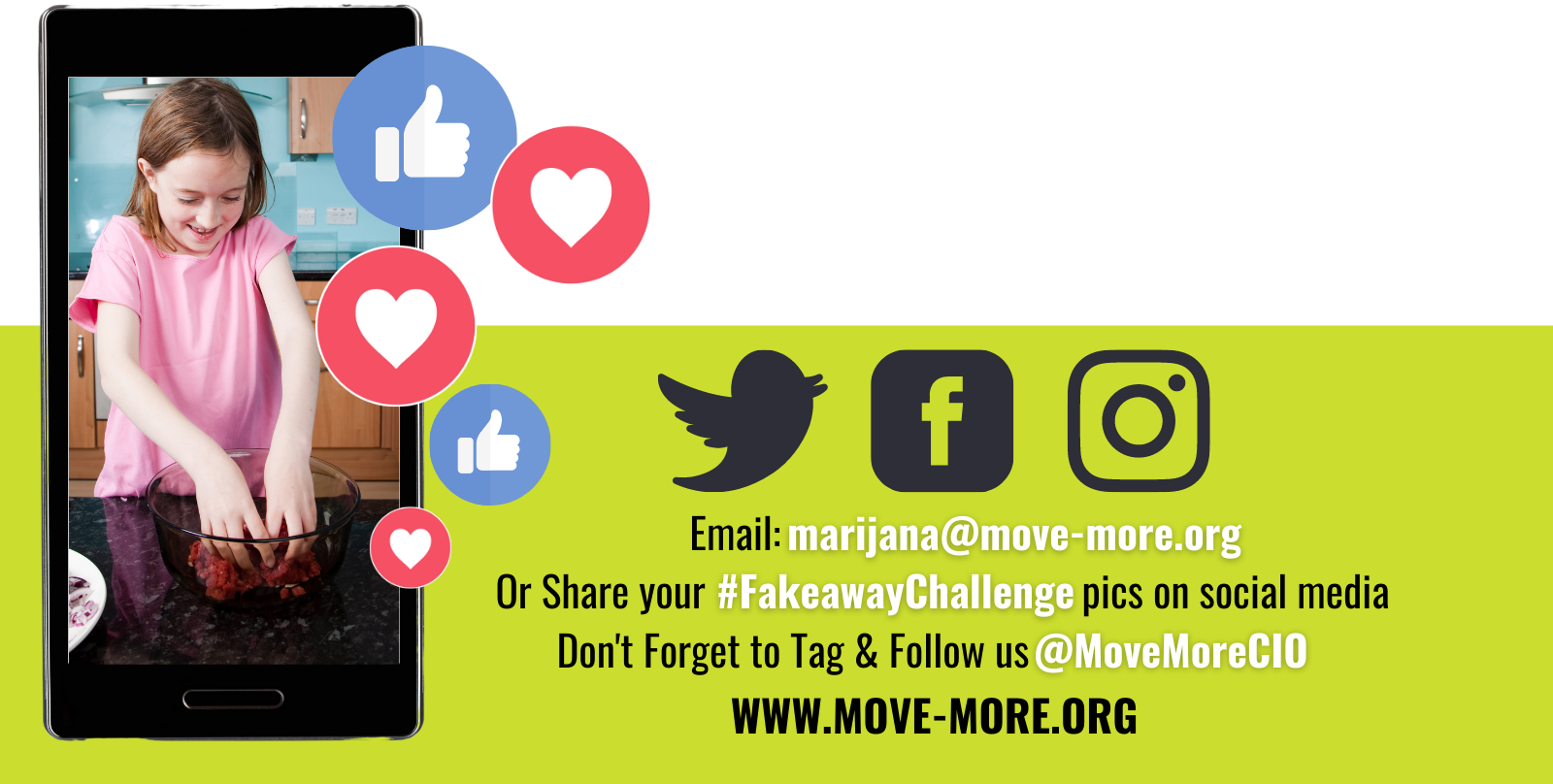 Member schools are able to access recorded videos from Move More teachers and coaches, to access these please get in touch with your school's PE subject leader. 
Follow the links below to check out some of external resources that our coaches like to use:
(please note we are not responsible for any external content)
real PE at home supports families to play and learn together and includes 12 themes, 6 areas, over 250 activities and challenges and 1000s of hours of fun and activity for every family! 
If your school is a full real PE school they will have access to this programme. If not you can access some sample activities by clicking the link below
Our Move More Coaches have created some fun activities for you to download and enjoy!