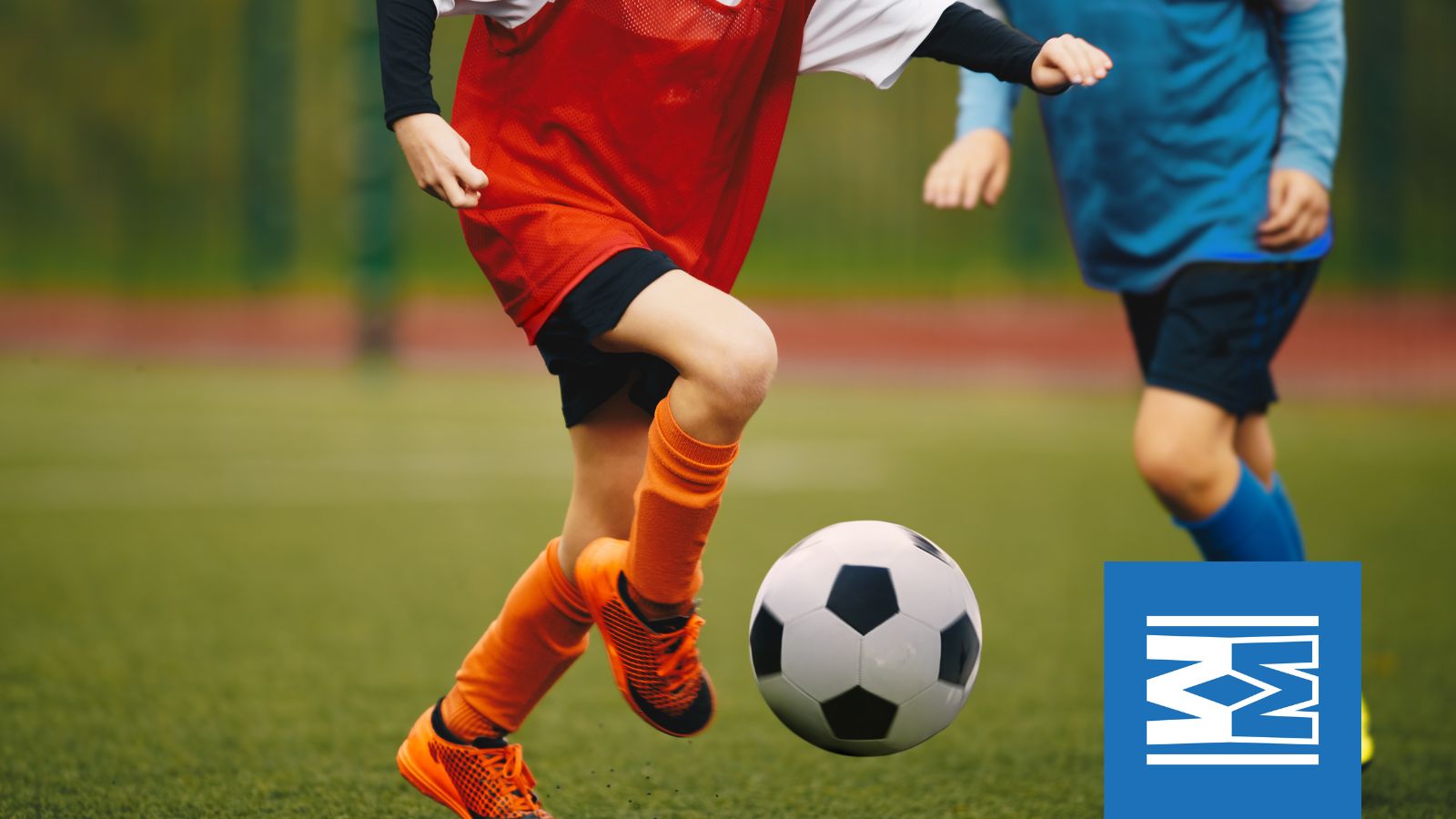 1. Matches are eight-a-side and 20 mins each way
2. Roll on/off subs
3. Home team to supply ref and match balls (size four)
4. No off-sides
5. All free kicks are direct
6. Shin pads must be worn
7. Win=3pts, draw=2pts and loss=1pt
In the Large School competition there are four groups of four and teams play each other home and away. The top two teams in each group will qualify for the final stages next term – Spring 2022. Winners of A + B and runners-up of C + D will form one group and Group C + D winners and runners-up from A + B make up the other.
Teams : Selected from Years 5/6 mixed gender.
Teams that do not qualify will play in a Plate Tournament which will be made up from the third placed teams of A + B and the 4th placed teams of C + D for one group and Group C + D 3rd placed teams and 4th placed from A + B making up the other.
In the Small Schools there are 15 schools entered into three groups of five. Schools only play each other once – two home games and two away. The top two teams will qualify for the final stages plus two other schools with the most number of points. A draw will then be made to form two pools of four for the Spring term.
If teams finish with the same points at any stage, overall goal difference and then goals scored will be used to separate them. If these are identical, the aggregate score in the matches between the two teams (autumn) or the score in their one meeting (spring) will be used.
Small and Large School finals to be played late on in Spring Term 2024.
The no heading rule will be implemented. To ensure player welfare and mitigate against potential health risks linked to heading the ball. A number of local youth leagues have introduced this rule also.
What is a deliberate header?
A deliberate header / heading will usually involve a player moving their head and / or body:
Towards the ball and / or
Into the path of the ball When judging if a header is 'deliberate', account should be taken of whether the player had the time / opportunity to avoid the ball.
This will be influenced by:
The speed of the ball
The distance between the ball and the player when it is played by another player or rebounds from the goalpost or crossbar etc.
Law Changes 
Deliberately heading the ball is an offence punishable by an indirect free-kick. The indirect free-kick is taken at the point where the ball was deliberately headed.
Where a player of the defending team deliberately heads the ball in their own penalty area, the indirect free-kick is taken from the penalty mark
Deliberately heading the ball is not a cautionable (yellow card) or sending off (red card) offence, unless it:
Stops or interferes with a promising attack (yellow card) • Denies the opposing team a goal or obvious goal-scoring opportunity (red card)
Occurs often enough to be considered 'persistent misconduct' (yellow card)