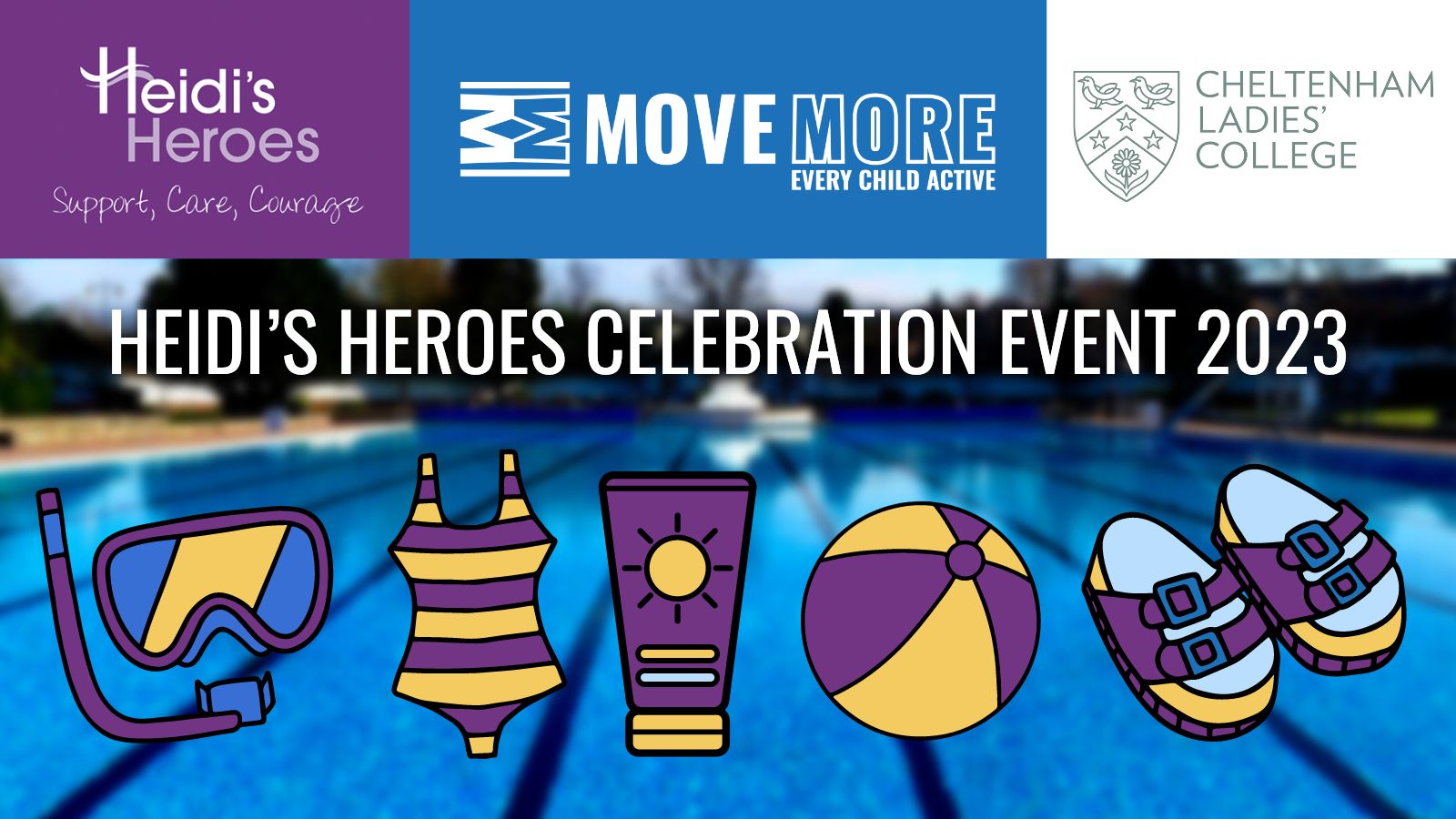 Those children who took part in the Heidi's Heroes programme will be able to swim in the Lido main pool, as we have been given exclusive use of the whole area. It will be fully staffed by The Lido lifeguards to enable the children to swim and have fun safely in a roped off area (not the whole pool).
After the swimming, there will then be the celebration of their achievements where the children will be awarded their certificates and badges.
Parents, family, friends and siblings are all welcome to attend the whole event as spectators.
Please note: only the school children who took part in the programme are allowed to swim.
Due to safeguarding processes, schools are required to take full responsibility for their children at all times, only the designated school members of staff in charge of the children will be allowed in the changing areas, no parents, family, friends or siblings.
To make changing easier, it is recommended children arrive with their swimsuits under their uniforms so they don't all have to use the changing rooms at a similar time. Changing rooms will be available after the swim, on a phased rota. Towels, warm clothes and appropriate footwear are also recommended for around the Lido generally.
Arrival Time:  from  9.15 am
Pool time: 9.45 – 10.30
Celebration Event: 10.45-11.15 am
Departure time: approximately 11.15 am
Please confirm your school's attendance below.
For the Lido's risk assessment please click here.