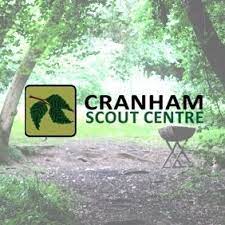 Cranham Scout Centre, Cranham, Gloucester GL4 8HP
This day is aimed at focus groups of children including inactive children, SEND, BAME, low income and girls. 
Planned activities are as follows:
Team building to include the traverse climbing wall, and a wide variety of games, with some puzzles/physical/teamwork challenges to suit all.
Challenge course to include slack lines, low ropes, and low rope activities across the stream.
Exploring the woods to include either den building, blindfold challenge, nature search or mindfulness.
Bushcraft to include fire lighting and cooking: baked fruit and s'mores.

Target Sports to include Archery.
Schools can bring teams of 10 pupils, in Years 7 or 8 from the focus groups. Unfortunately the activities and grounds are not suitable for wheelchair users but are accessible for most children with physical disabilities. Capacity is for 100 children (10 groups). Initially we are offering schools 1 place but it is likely that there will be an opportunity for some schools to bring 2 teams. If you would like to bring more than one team, please enter this interest in the Any additional comments section and we can let you know after the deadline if this is possible.