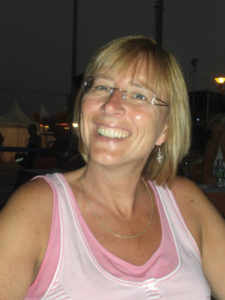 Heidi's Heroes was launched in 2013 as an ongoing and permanent tribute to Heidi Wood, a former world championship swimmer from Cheltenham.
Heidi went to Rowanfield School, Cheltenham; later in life became a world champion swimmer and after her retirement from world class swimming she went on to coach and teach swimming to many young people in Gloucestershire. Swimming was her passion, so supporting and encouraging children to take part in the sport is an integral part of Heidi's Heroes' work within the local area, since the Charity was formed by her husband Paul, in her honour.
The aims of the Charity are: Support – for those with cancer and their families, Care – for those coping with bereavement, and finally Courage – for children to learn to swim. Learn more about their charity and/or to donate please visit their website https://www.heidisheroes.co.uk/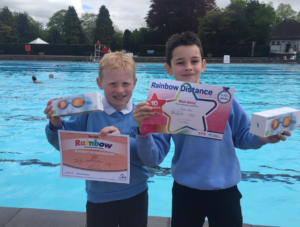 We organise A LOT of different events over the year but this intervention event is one of our absolute favourites! 💓💦🏊
Move More and
Heidi's Heroes
collaborate every year to deliver this fantastic swimming intervention programme aimed at Year 5and 6 pupils who have not progressed or achieved some of the basics of swimming. It is for those pupils who are nervous of the water, unable to perform a safe rescue, or who struggle to travel through water with any level of confidence or competence.
This year, 14 Cheltenham schools and 4 Tewkesbury schools have signed up for this fantastic free intervention to be held every day for a week at the amazing
CLC Health and Fitness Centre
and
Tewkesbury School
we are now in the process of planning all the fine details on how this intense swimming course week will come together.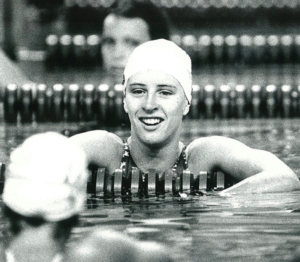 After the course we will all come together at
Sandford Parks Lido
to celebrate with the children and award them their hard earnt certificates!
We would like to thank Heidi's Heroes and in particular Paul and Millie, for providing funding for this programme, and for their dedication and commitment in wanting to keep the programme running again this year, especially after a quieter COVID-19 fundraising time.
Given the gap in national curriculum swimming due to COVID-19, this programme is more prevalent than ever! Thank you 💞